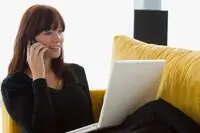 Rates
$130 per 50-60 minute session individual session
$140 for a couples or family therapy session
$150.00 for intake session.
Insurance
Services may be covered in full or in part by your health insurance or employee benefit plan. Some insurance companies will require an authorization for behavioral health prior to your first session. Please check your coverage carefully by asking the following questions:
Do I have mental health insurance benefits?
What is my deductible and has it been met?
How many sessions per year does my health insurance cover?
What is the coverage amount per therapy session?
Is approval required from my primary care physician?
I am currently contracted with the following insurance plans:
Aetna
Blue Cross Blue Shield
Optum /United Healthcare.
Payment

Cash, checks, and credit cards are accepted.
Cancellation Policy
I f you are unable to keep your appointment, you are required to provide 24-hour notice. There is a $50 fee if you cancel your therapy session within 24 hours. If you miss your session without calling to cancel, there is a $75 fee. Insurance does not pay for sessions that were cancelled/not attended. Your cancellation fee is waived if you are seen on the same day. There is no guarantee that I will be able to reschedule with you for the same day. There is no cancellation fee if you miss your session due to an emergency. An emergency is defined as illness, car accident, a life-threatening injury, or in some cases, extreme weather. Your credit card on file will be charged for a cancelled/missed appointment.
Schedule Online
Request a therapy appointment online here .
Contact
Questions? Please contact me for further information.